The Central Coast is poised to play a leading role in the development of offshore wind energy on the West Coast.
The federal government has earmarked a 399-square mile area off Northern San Luis Obispo County for development of a 3 gigawatt wind farm.
The area has excellent connectivity to the energy grid, with transmission lines at Diablo Canyon and Morro Bay. But additional infrastructure is needed to realize potentially substantial economic benefits.
REACH and several partners are working to ensure the region reaches its economic goals while helping the state and nation meet clean energy goals.
With the infrastructure to support wind turbine assembly and maintenance jobs, a 3 gigawatt wind farm off the Central Coast could produce:
650
long-term jobs at clean energy port
2,411
5-year port construction jobs
$2B
port construction economic impact
Dear President Biden...
A bipartisan coalition sent a letter to President Biden and California Gov. Newsom requesting state and federal funding for a feasibility analysis to assess possible locations for a clean energy port and other infrastructure needs.
Read letter
See the Morro Bay Call Area
The Bureau of Ocean Energy Management slated a 399 square mile area in federal waters northwest of Morro Bay for wind farm development, under a May 25 Biden Administration announcement to accelerate West Coast wind energy.
Explore map
"Offshore wind is here to stay. Here in California, we are going to bring it to scale, starting at the Morro Bay and Humboldt Wind Energy Areas."
"California's energy future is blowing in the wind off of Morro Bay."
"Offshore wind holds incredible promise as a means to tackle climate change while also creating economic opportunity, and the Central Coast is uniquely poised to reap the benefits."

"Investment in the offshore wind industry in the U.S. is expected to reach $17 billion by 2025, $108 billion by 2030 and $166 billion by 2035.
The payoff to the San Luis Obispo County region for developing a regional supply chain for OSW power is the creation of a green energy sector that can provide head-of-household jobs, health and retirement benefits, and career opportunities for workers in the green economy, including the potential to deliver jobs to workers from disadvantaged communities."
"We have a long history as an energy-producing county, and this offers the possibility of reinventing that legacy as a central underpinning of our economy."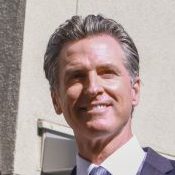 "The Central Coast of Morro Bay is really the visionary opportunity of this transition away from nuclear."
"Offshore wind from the Central Coast is an opportunity for a source of clean energy in proximity to existing transmission infrastructure and energy consumers. Morro Bay is excited to be part of the 21st-century energy transition."
"Offshore wind is a win-win-win for the state and the Central Coast: more jobs, more clean power, and more tax revenue for local government."
"Our climate and our economy will benefit immensely from purposeful actions on thoughtful offshore wind development."