The Central Coast is poised to play a leading role in the development of offshore wind energy on the West Coast.
The federal government has earmarked a 376-square mile area off Northern San Luis Obispo County for development of a 3 gigawatt wind farm.
The area has excellent connectivity to the energy grid, with transmission lines at Diablo Canyon and Morro Bay. But additional infrastructure is needed to realize potentially substantial economic benefits.
REACH and several partners are working to ensure the region reaches its economic goals while helping the state and nation meet clean energy goals.
With the infrastructure to support wind turbine assembly and maintenance jobs, a 3 gigawatt wind farm off the Central Coast could produce:
650
long-term jobs at clean energy port
2,411
5-year port construction jobs
$2B
port construction economic impact
The 411 on bidding credits
BOEM has proposed two types of bidding credits for the upcoming auction, which could have important implications for the Central Coast community and wider statewide offshore wind planning efforts.
Read More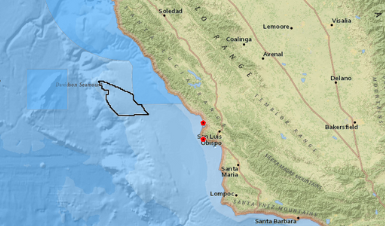 Get the latest from BOEM
The Bureau of Ocean Energy Management is gearing up for a late 2022 auction for three leases to develop wind farms across 376 square miles in federal waters northwest of Morro Bay.
See updates
"Offshore wind is here to stay. Here in California, we are going to bring it to scale, starting at the Morro Bay and Humboldt Wind Energy Areas."
"As the first offshore wind leases on the West Coast, Humboldt and Morro Bay will open up access to a new resource that could be a valuable complement to other renewable power generation sources in California. Wind power plants in these areas could be among the first commercial-scale floating wind power plants in the world, leading the deployment of new technology that has potential to deliver clean energy to coastal regions worldwide."
"California's energy future is blowing in the wind off of Morro Bay."
"Offshore wind holds incredible promise as a means to tackle climate change while also creating economic opportunity, and the Central Coast is uniquely poised to reap the benefits."

"Investment in the offshore wind industry in the U.S. is expected to reach $17 billion by 2025, $108 billion by 2030 and $166 billion by 2035.
The payoff to the San Luis Obispo County region for developing a regional supply chain for OSW power is the creation of a green energy sector that can provide head-of-household jobs, health and retirement benefits, and career opportunities for workers in the green economy, including the potential to deliver jobs to workers from disadvantaged communities."
"We have a long history as an energy-producing county, and this offers the possibility of reinventing that legacy as a central underpinning of our economy."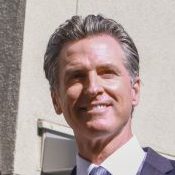 "The Central Coast of Morro Bay is really the visionary opportunity of this transition away from nuclear."
"Offshore wind holds incredible promise as a means to help tackle the climate crisis while also creating economic opportunity, and Morro Bay is uniquely poised to reap the benefits. We're excited that CA will have the opportunity to demonstrate to other states the benefits of the floating offshore wind designs for deep water. These floating offshore wind platforms will be distant objects on the horizon generating power day and night, easing our transition off of dangerous fossil fuels."
"Offshore wind is a win-win-win for the state and the Central Coast: more jobs, more clean power, and more tax revenue for local government."
"Our climate and our economy will benefit immensely from purposeful actions on thoughtful offshore wind development."