The California you've been looking for
An emerging clean energy hot spot. A principal frontier in the new Space Age. A vibrant hub of technology, biotech, precision manufacturing and agtech, from start-ups to industry leaders.
This is California's Central Coast, where pioneers and innovators come to pursue their passions in a place they love to call home.
About Reach
We are a Regional Economic Action Coalition uniting public, private
and civic leaders across the Central Coast of California
REACH Receives $450,000 Grant
The US EDA grant will advance initiatives in job creation in target industries and strengthen economic resilience across San Luis Obispo & Santa Barbara Counties.
Read more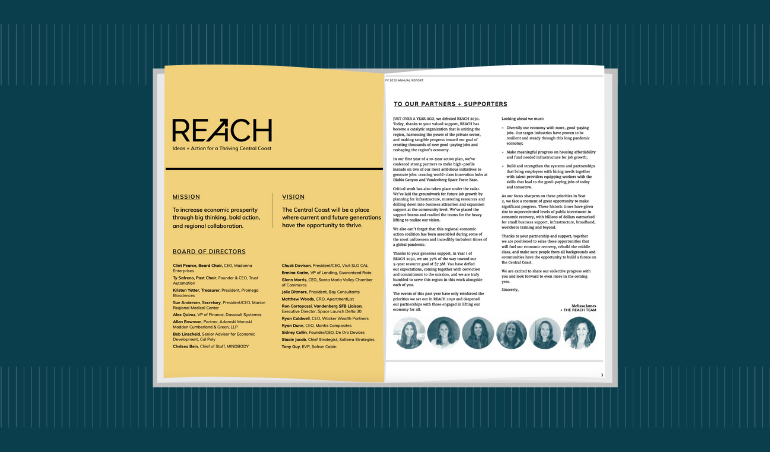 FY 2020 Annual Report
We have officially completed 1 year of our 10-year action plan. Take a look back at REACH's accomplishments in our FY 2020 Annual Report.
Read report
Help us build a stronger Central Coast