An outdoor enthusiast's hub, an exuberant arts & culture scene, a world-class wine region. Limitless cultural and recreational experiences are within reach.
Arts + Culture
From live music and performing arts to stimulating children's museums and art galleries sprinkled throughout downtowns, the arts and culture scene is approachable for all on the Central Coast. Historical missions sprinkle the region and one truly unique landmark – Hearst Castle – is a sight to be had.
Outdoor Recreation
When not immersing yourself in cultural assets, soak up the great outdoors. The region offers a wide range of experiences, no matter your speed. Cruise along the iconic Highway 1, surf the swells, hike the peaks and bluffs, zip line over vineyards, horseback ride along the coast, or golf amongst the oaks.
Limitless Flavors
Top your days – and glasses – off with world-class wines, craft brews and ciders or experimental spirits. Coupled with a bounty of flavors often curated from local farmers markets, local restaurants have got you covered. Opt for a casual tri-tip sandwich, date night at pizzerias or splurge at Michelin-star restaurants.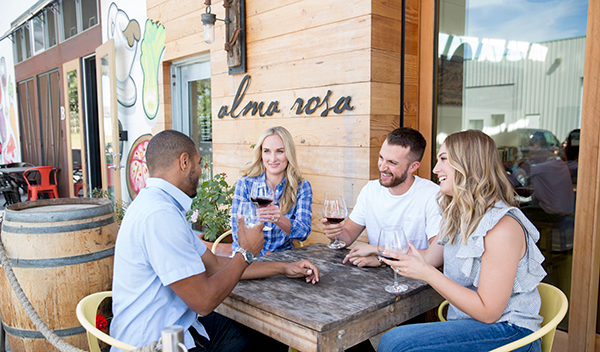 Discover life on the Central Coast
Get a taste of the adventures, amenities and happenings that await on the Central Coast from our regional tourism partners.
Ready to dive in further? Find visitor guides for communities from north to south.