The latest comings and goings in regional economic development
Governor's Office of Business & Economic Development (GO-Biz)
Derek Kirk – a founding board member of REACH – has joined GO-Biz as a Senior Business Development Specialist. His impactful work at the Atascadero Chamber and Visit SLO CAL will be missed, but we look forward to continuing to work with him on expanding economic opportunity.
---
Visit SLO CAL
Annie Aguiniga Frew slides into the Director of Community Engagement and Advocacy Director seat, bringing strong state- and community-level experience with outgoing CA Sen. Bill Monning and The Community Foundation San Luis Obispo County toward advancing SLO County as a top-notch destination.
---
Economic Vitality Corp.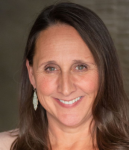 Maria Kelly is serving as the interim executive director at the EVC after Mike Manchak's departure ealier this year. Her community affairs experience spans several industries, including Justin Vineyards, One Cool Earth, BHE Renewables and the Cal Poly Center for Innovation and Entrepreneurship.
---
SLO Airport
Courtney Johnson moves from deputy director to director at the San Luis Obispo County Regional Airport (SBP), where she'll be carrying on the great work and leadership that's transformed a once-sleepy little airport into a major regional asset.
---
SLO Coast Wine
After two years working with the San Luis Obispo Coast Wine Collective, Kathleen Naughton has been named its new executive director. With experience spanning two coasts and many aspects of the wine industry, Naughton will continue to bring our world-class wine region to new audiences.