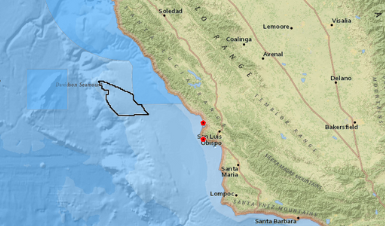 The stage is nearly set for the federal lease auction of the Morro Bay and Humboldt wind energy areas later this year.
"The Central Coast is the Clean Energy Capital of the country. As a result of our AB 525, which sets procurement goals for offshore wind development in California, we will soon start to see major offshore wind development and job creation right here on the Central Coast," Assemblyman Jordan Cunningham said. "I am proud of the work we've done to develop a new industry right here in San Luis Obispo County. We will continue to work to bring new business investment and job opportunities to the Central Coast."
Where things stand: Public comment just ended on the proposed sale notice, with publication of the final sale notice up next and the auction as soon as 30 days following. Prospective bidders are already in place, with at least two dozen entities positioned to bid on a total of five leases across both areas. Bids for the three Morro Bay leases start at $8 million each.
BOEM is proposing bidding credits for companies offering workforce, supply chain and community benefit programs, and REACH has advocated for expanded credits for community benefit agreements and for priority for communities near the wind energy area for all proposed credits. (Not sure what bidding credits are? Here's the 411.)
How the Central Coast could benefit: As the federal process marches forward, so does the REACH-led study of opportunities to enhance the region's waterfront infrastructure to support offshore wind operations and create local jobs. An additional $1 million from the state — thanks to support from Cunningham and Sen. John Laird — will build on the study findings, expected in mid-fall. Read about the study — supported by San Luis Obispo and Santa Barbara Counties and the City of Morro Bay and also involving commercial space — and catch up on the emerging industry's potential for our region on our offshore wind page.
"Offshore wind holds incredible promise as a means to help tackle the climate crisis while also creating economic opportunity," Morro Bay Mayor John Headding said at a recent conference. "We're excited that CA will have the opportunity to demonstrate to other states the benefits of the floating offshore wind designs for deep water."