The Boards of Supervisors in both SLO and Santa Barbara Counties are welcoming new, albeit familiar, faces to the dais.
Bob Nelson is taking his former boss's seat, moving from district chief for Santa Barbara 4th District Supervisor Peter Adam to the board, where he'll serve as chair this year.
Nelson grew up and has lived most of his life in the district, which includes Orcutt, Lompoc, a southern segment of Santa Maria and part of the Los Alamos Valley.
He was a teacher and got involved in politics in 2010, when he formed and led a committee to defeat the Measure S sales tax measure.
A self-proclaimed government nerd, Nelson ranks homelessness, infrastructure, public safety and efficiency in government spending among his top concerns.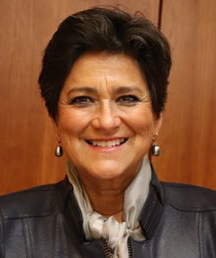 Dawn Ortiz-Legg made a similar move in SLO County's 3rd District, from planning commissioner to the supervisor seat left open after Adam Hill's death in August. Gov. Newsom appointed Ortiz-Legg to a two-year term representing the district, which covers 61 percent of the City of San Luis Obispo, Edna Valley, Avila, Pismo Beach and Grover Beach.
Her background is in energy, working with the Topaz Solar Farm project starting in 2010 and most recently with PG&E.
She has a long history of civic involvement and entered the political arena in 2016 with a run for the 35th District Assembly seat.
Ortiz-Legg claims "there's not an issue that doesn't interest me," though her professional and policy experience centers on land use, renewable energy and climate policy.
3 Questions with Ortiz-Legg
Aside from the health and economic impacts of Covid, what's the top issue you'd like to address in the coming year? 
Collaborating with my colleagues on revenue generation in order to ensure county services and staff are available to our community, while working through the opportunities and challenges of Diablo Canyon decommissioning.
Looking ahead, what do you see as critical to creating a sustainable local economy?
Creating a supportive governing environment that encourages economic and quality-of-life decisions benefitting all residents of SLO County. There's already great momentum on a number of critical issues including housing, childcare, solutions for the homeless populations, to name a few. These initiatives are moving forward because we have an engaged and intelligent population who love this county and want to see it thrive, as do I, and I will collaborate and execute all I can to make our dreams come true.
What's something not many people know about you?     
That I am a small town Midwestern gal, born and raised in Morris, Illinois, and still have all my grade-school and high-school friends very much a part of my life.